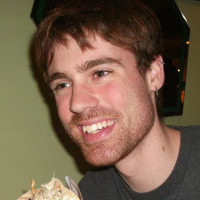 About Cody!
---
Hi there! I'm Cody, a Midwesterner putting down roots in Scandinavia a hoping to find the meaning of life in "hygge" and "smørrebrød". I was born and raised in Iowa but fell in love with Denmark while studying abroad in college and I still can't believe that four years later I'm back working as a Software Engineer at Microsoft Development Center Copenhagen.
Outside of work, I spent most of my time training for marathons and knitting shawls that are too big to wear but too small to be blankets.
I occassionally go somewhere or make something cool and write about it, so you can follow along on my blog to stay informed.